In the midst of a raging pandemic and of the many difficulties and concerns posed by the current situation, the graciousness of the Lord still prevailed as the Canonical Coronation of the Image of Our Lady of Lourdes was successfully celebrated last August 22, 2020 at the National Shrine of Our Lady of Lourdes, Quezon City. The wait for this much longed for event has been a truly fruitful one as the various challenges brought about by the restrictions and health precautions did not prevent the crown of love and devotion to be placed on the image of our beloved mother.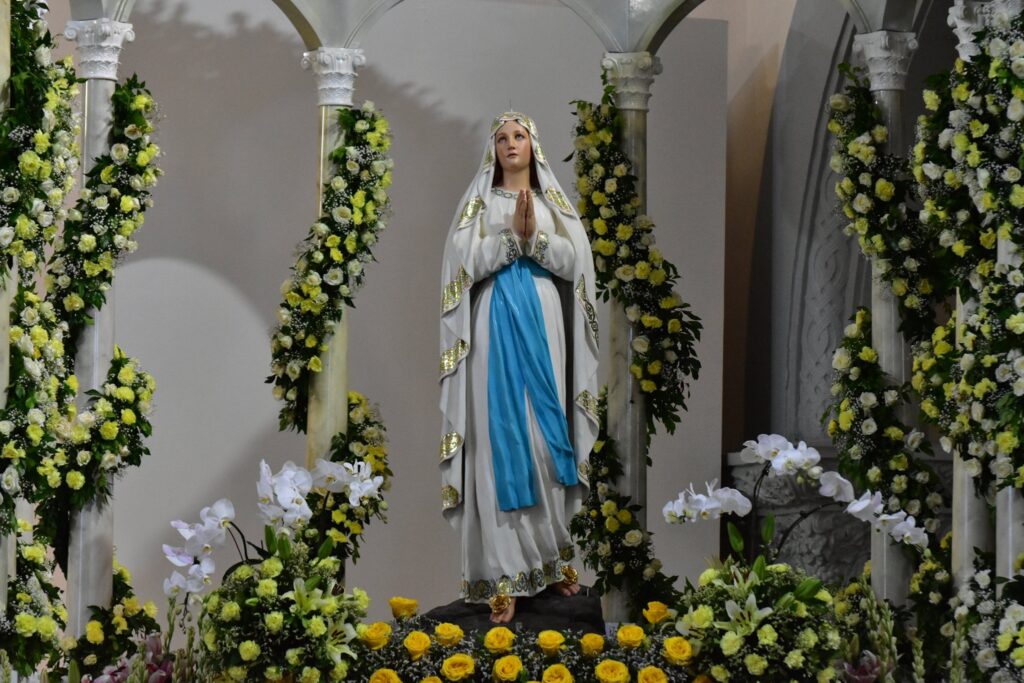 The Gift of a New Date
It can be recalled that the planned date of the canonical coronation – May 2, 2020 – did not materialize because of the spread of the Corona Virus Pandemic which placed Metro Manila into the Enhanced Community Quarantine Status. It is with a heavy heart that all the preparations done leading to his event was halted and there came uncertainty on when the celebration will push through. In lieu of the coronation, May 2 became the day when the pilgrim image of the Blessed Mother was brought out from the Shrine to visit the nine barangays of the parish. It was a very consoling moment for many of the faithful as the Blessed Mother became a sign of hope in these trying times.
The Provincial Commission on the Canonical Coronation, in its series of online meetings, deliberated on the new date of the coronation. Suggestions included days in September, November and December and it took into consideration the present situation of the pandemic. Thankfully, a new schedule was finally settled – August 22, and it was very timely because it is the memorial feast of the Queenship of the Blessed Virgin Mary, a fitting liturgical day for the celebration.