On a misty Christ the King Sunday morning, As Brother Sun starts to rise up to welcome the horizon, The Capuchin Brothers, namely Bro. Michael Flores, OFMCap, Bro. Jose Mayo, OFMCap, Bro. Mario Mortalla, OFMCap, Bro. Allan Samson, OFMCap, Bro. Joenifer Ygonia, OFMCap. convoyed the goods that was gathered by the generosity of our brothers and sisters. They would be bringing relief aid from different persons and groups to the typhoon-ravaged in Daraitan, Rizal Province, in one of the gates to the ancestral domain of the Dumagat Tribe of southern Sierra Madre.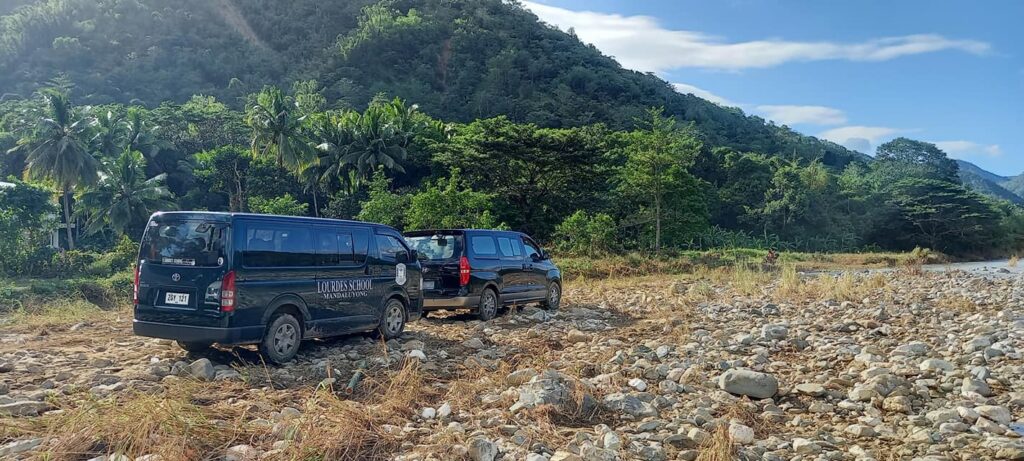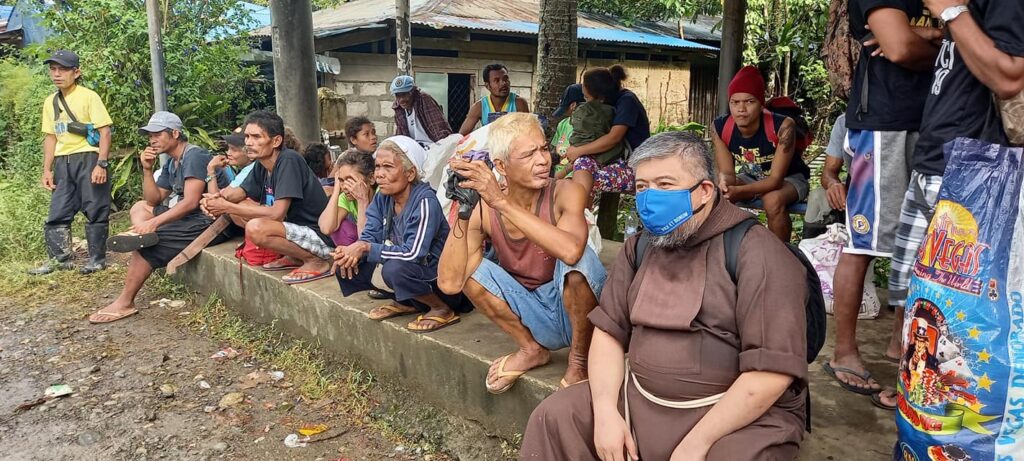 The community is a COVID -19 free area, no wonder the local authorites are strict on admitting people. They went to across the river by only 10 people only. We thank also the local authorities there and the Police Force (PNP) for helping us to mobilize. After distributing the supplies we brought, our local contacts brought us to Sto. Niño community on the side of the riverbed vale to see the area for the next relief mission. There we met a grandmother, single-handedly caring for four grandchildren, whose home was completely washed out by raging floodwaters. They are currently camped out in the Barangay Hall but she said she hopes to relocate as soon as she finds new building materials; she does not want to impose upon her Barangay officers. However, although a lot of wood got washed down from the mountains, locals are forbidden from making use of them. What struck them as she spoke with them was her deep sense of generosity and solidarity. Despite her personal tragedy, she felt compassion for those who had it even more badly elsewhere.
The brothers observed also that the people were so honest on what do they need. "Hoarding" is not on their lifestyle. They distributed the goods depending on the needs of their family, so everyone may have something. They do not leave a person behind. After the encounter and a little bonding moment with the Dumagats, our local contact asked for communion. Bro. Jose Mayo, OFMCap. fortunately was like a Boy Scout, he brought his stole and body of Christ for those who will ask for it. The local contact received the Body of Christ tenderly as if she met a loved one once more in a long while.
Our team left with rich experiences and a grateful heart. And since it was Sunday, It was a long drive home afterwards our convoy started to wade through heavy, snail's pace traffic. They had dinner together in celebration of Christ the King.
Our little chronicle was not yet over as these brothers, now including Bros. Dennis Jose, Bro. Alberto Poblete, OFMCap, and Bro. Jose Raul Rico, OFMCap joined! Bro Jeamboy, on the other hand cannot come because of his campus ministry duties at LSM. At November 26, 2020, they went into the Dumagat tribal community of Infanta, Quezon Province on the place of Presidential Proclamation 1636 which was promulgated on 1977 as a Natural Park and a Wildlife Sanctuary.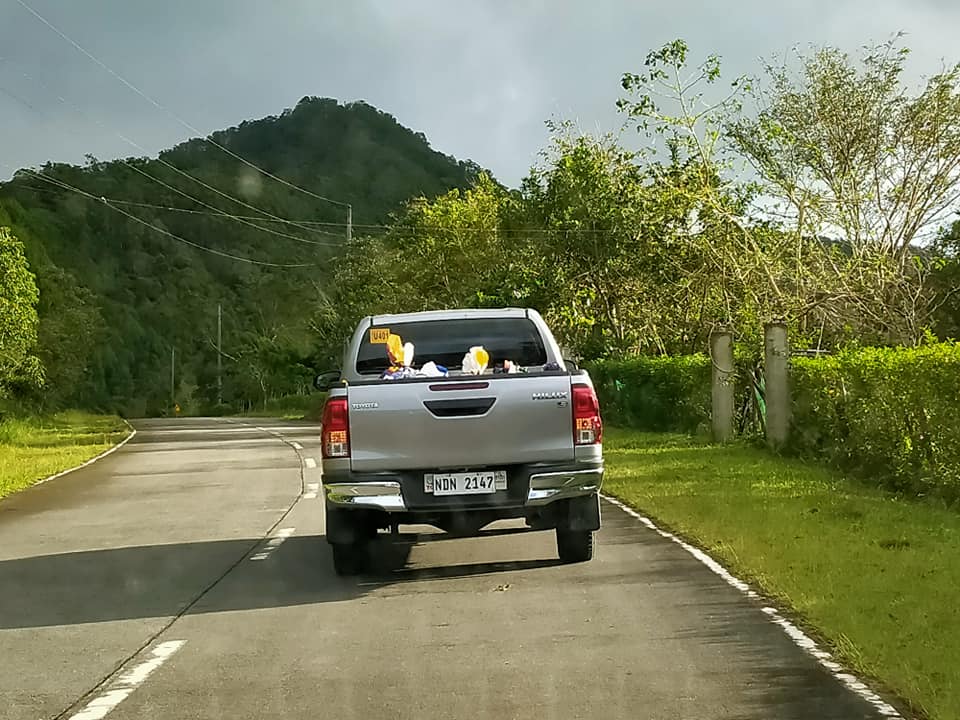 As they contribute the goods, the brothers enjoyed the company of our brethren with their warm hospitality. They were also reminded of how simple life is. Appreciating the beauty of the mountain ranges of Sierra Madre, chewing some sugar cane for snacks, warm coffee and wonderful stories.
In Pope Francis' Fratelli Tutti He quoted: ""Isolation and withdrawal into one's own interests are never the way to restore hope and bring about renewal. Rather, it is closeness; it is the culture of encounter… True wisdom demands an encounter with reality. Today, however, everything can be created, disguised and altered. A direct encounter even with the fringes of reality can thus prove intolerable."
Also on the Gospel of Mark, (Mark 2:1-12) A paralyzed man would not have been able to make it through the large crowd to see Jesus and get healed. The friends of the man carried him up some stairs which eventually led them to the roof, and they made a hole in which to lower the man. They lowered him down to where Jesus was speaking. Jesus could see that these men had a high level of faith. These are true friends. On our present context, we are called to be the "true friends, brother and sister" to those who are paralyzed on life, the poor and the suffering, and this is one of our concrete ways to be with them and bring them close to Hope, Faith and Charity which is Jesus our Lord. With the aftereffects of COVID-19, and these recent calamities we must not merely stand in front of the starving people and look at them.  We need to do something while helping them to be empowered in the process.  Let us not ignore the "the cry of the earth and the cry of the poor" (cf. Laudato Si' 49).