Article written by: Br. Roy S. Arasan, OFMCap.
This year is truly a very challenging time for all people. First, this year 2020 was welcomed by the 'Taal Eruption.' After few months, COVID-19 spread throughout the world. Then lastly, before this year will end, strong typhoons have entered the country. As a result, this year has also encouraged the Capuchin brothers in the Philippine Province to become more responsive in times of natural calamities.
Last November 7, 2020, the day after the renewal of profession of two PN Brothers (Br. Roy Arasan and Br. Joenifer Ygonia) at the Capuchin retreat Center- Lipa, the postnovices brothers, together with their PN3 director Br. Michael Angelo Flores immediately went to St. Francis of Assisi Parish in Mandaluyong City for relief goods- repacking. During November 1, Bicol region was hit by a strong typhoon named 'Rolly' and many Bicolanos especially in Catanduanes province were badly affected. Because of this, with the initiatives of the JPIC-Capuchins and Tulay Lingap ni Padre Pio Inc., the relief goods shall be distributed to the victims of typhoon Rolly in Catanduanes province. On the same day, they dropped all the relief goods they packed at Kanlungan ni Maria Domenica run by the Camillian Sisters in Antipolo City. The sisters would be the direct distributors of the packages to the victims of the calamity in Catanduanes.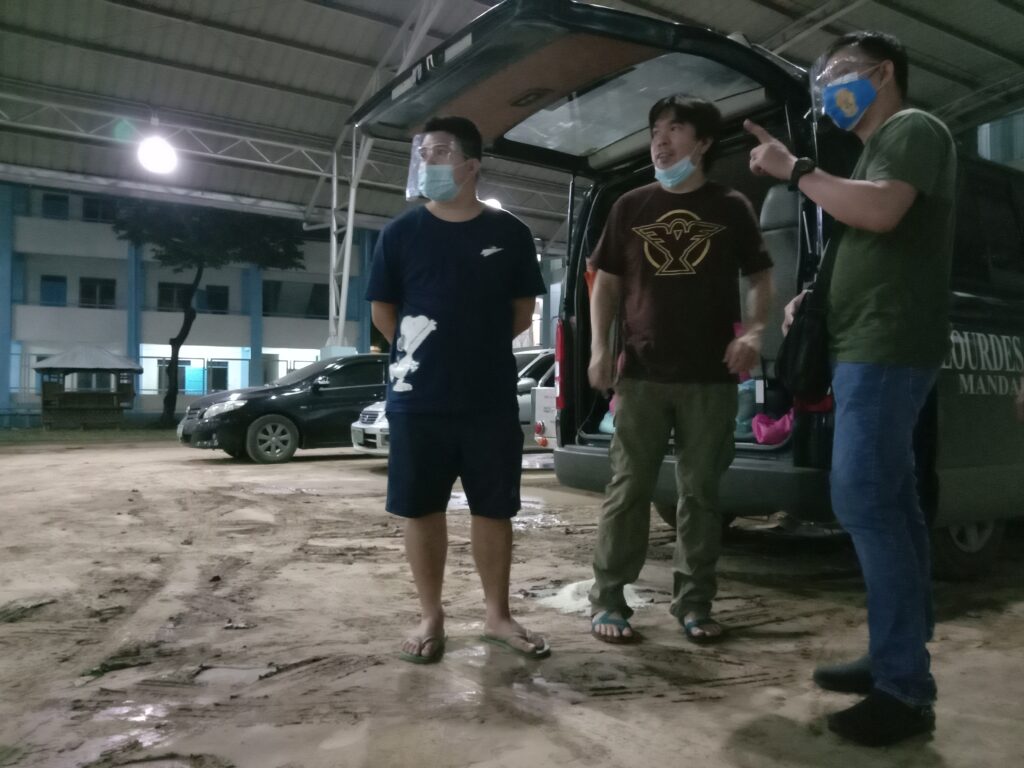 After more than a week, another strong typhoon landed on the large portion of Luzon. Many areas were devastated by the floods due to heavy rainfall. Then the brothers gathered again last November 13 at Mandaluyong City to cook food to be given to the victims in the nearby areas, especially in Marikina. They were helped by some lay volunteers from the Mandaluyong parish and Makati. At evening, they distributed the food to Malanday school which served as one of the evacuation areas in Marikina City. It was there where thousands of victims were temporarily sheltered.
The people of today, especially the poor ones have suffered a lot because of these recent typhoons and other calamities. It moved the brothers to imitate the early friars in Camerino who helped the victims of the plague. Apparently, the brothers could not really extend help on their own. With the help of generous friends, benefactors and sponsors, they were able to lift up the Filipino spirit of 'Bayanihan.' In collaboration with other Religious congregations and NGO's, God's love is being felt through concrete actions. Truly, it is not enough to simply pray for the helpless, but by doing a particular act of charity even how simple it might be. The brothers are so eager then to do the same certain actions while they are still capable of doing so.
#CapuchinoMisyoneroYSanto