Last August 28, 2020 at the Feast of Saint Augustine of Hippo, and in the midst of the pandemic, the grace of God does not waver at all as the Order again was blessed by the gift of brothers to the postulancy at Our Lady of Lourdes Seminary. The Vespers was led by our brother Provincial, Br. Eugenio Juanilo Lopez, OFMCap. and some of our friars were also present, such as Br. Rex Cutamora, OFMCap. the National Vocation Director of the Province, Br. Francis Mesina, OFMCap., Br. Edgar Martinez, OFMCap., Br. Paul Vincent Perlado, OFMCap., Br. Dennis Jose, OFMCap., Br. Domingo Velasco OFMCap., and they were accepted in the presence of their postulant director, Br. Ron Ojeda, OFMCap.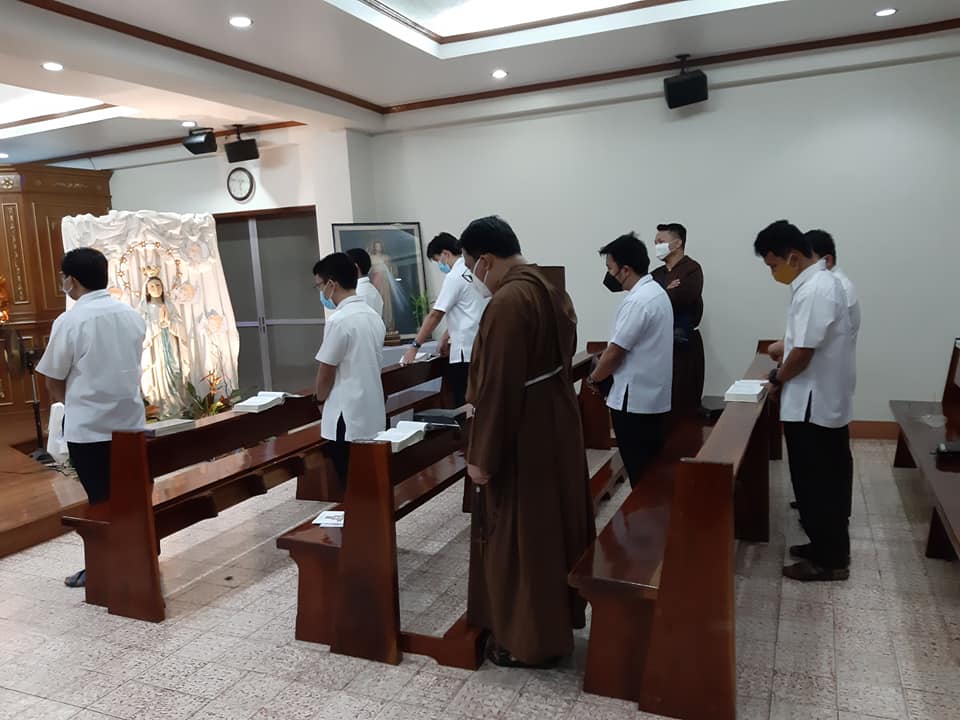 The Brothers who were accepted are the following are: Br. Adrian Montero, Br. Martin Tan, Br. Jaymark Agostosa, Br. Timothy Marquez, Br. Vincent Edward Tin-ga, Br. Cyndrick Imperial, Br. Rendelmark Hanapin and Br. Carl Francis Reguindin.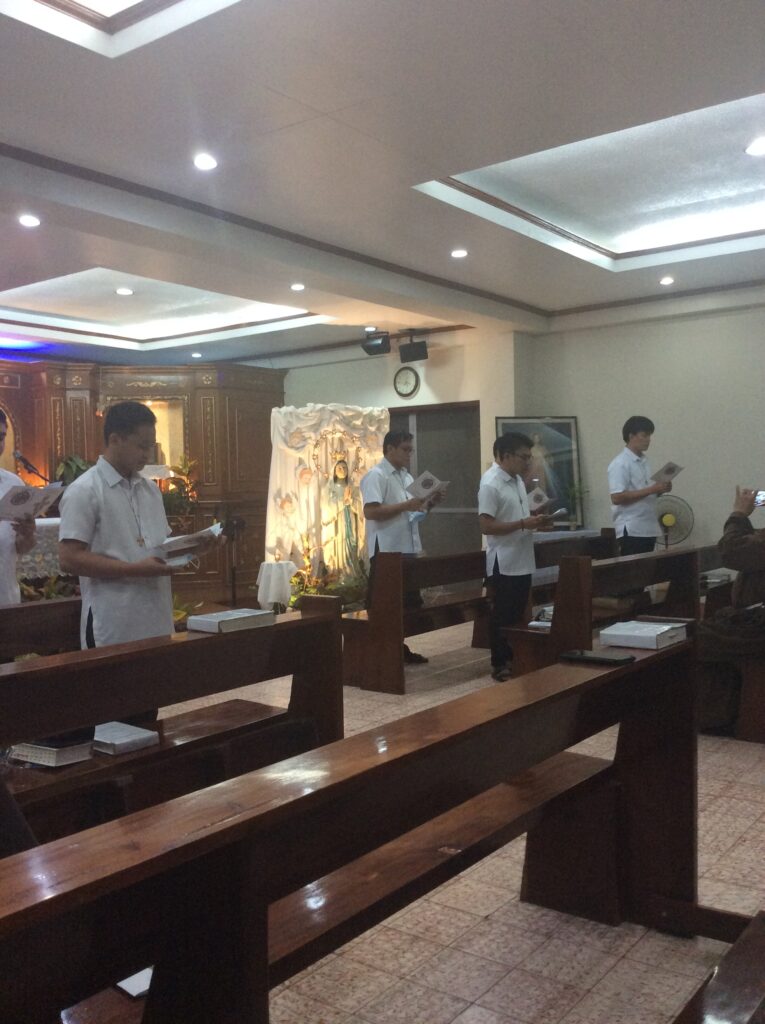 Postulancy is the first period in the Initial Formation. It is the time when the candidates to the Capuchin Order begin to discover the underlying reasons of their vocation and gradually strengthen themselves in their choice of our way of life; hence the time for discernment and choice of the Franciscan-Capuchin life.
The rite of acceptance was simple yet solemn for we are accepting these brothers in the name of the fraternity and in the name of our Lord Jesus Christ. Simple elegance is one of the trademark of our Capuchin Franciscan heart. Mabuhay ang "Pandemic" Batch 2020!