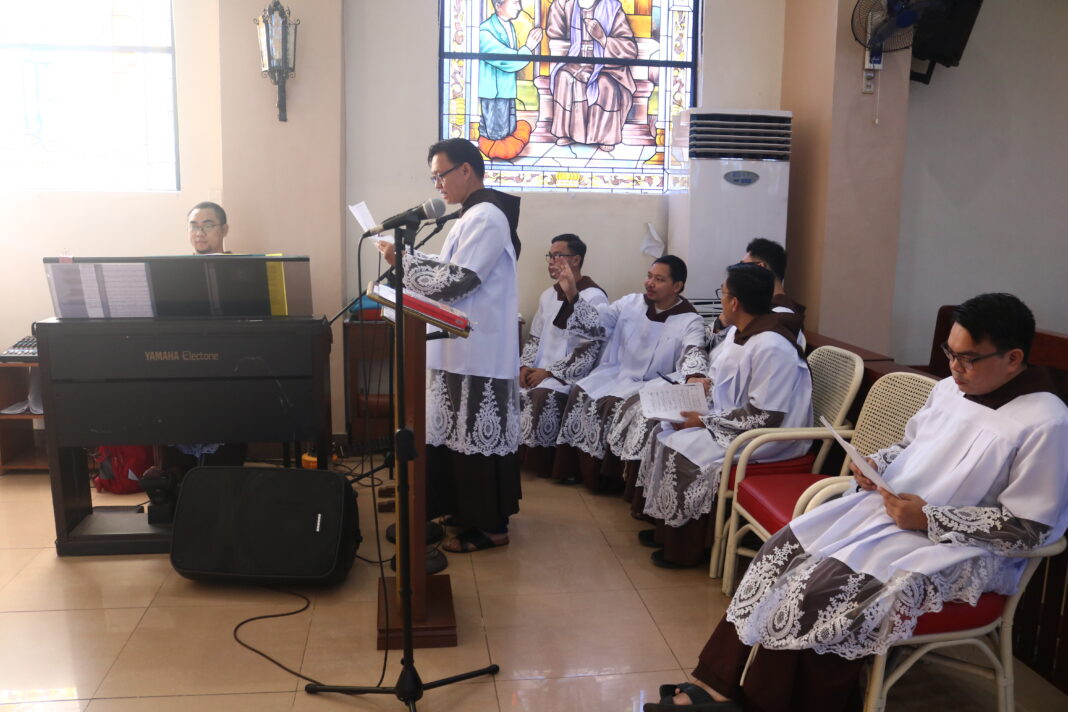 Br. Jusfer John A. Albert, OFMCap.
Due to the impact that Covid19 brought to many of us, the renewal experience of the post-novices of the Capuchin Philippine Province this year was done locally. Thanks to the senior friars of St. Lawrence of Brindisi House of Studies Tagaytay Fraternity for their generosity to share their insights to the five post- novice brothers: Br. Jusfer John A. Albert, OFMCap., Br. Ericson D. Pendoy, OFMCap., Br. Rolly S. Zoleta, OFMCap., Br. Jhomer C. Pereyra, OFMCap., and Br. Tony Bingkuan, OFMCap.
On the first day of the experience, May 7, 2020, Br. John Rey P. Baalan, OFMCap. shared his insights to the brothers on the topic "Rule, Testament and Constitution." Afternoon on that same day, Br. Michael Angelo V. Flores, OFMCap. gave a good sharing on the "Evangelical Counsels." The following day, May 8, 2020, brothers Garry C. Andres, OFMCap. and Jasper G. Española, OFMCap. facilitated the reflection on the topics"Mary, Model of Consecrated Life" and "The Formula of Religious Profession" respectively. The last day of the experience, May 9, 2020, was spent at the cemetery grounds of the Franciscan Missionaries of Mary for the brothers' desert day facilitated by Br. Michael Angelo M. Flores, OFMCap.
On behalf of the Provincial Minister Br. Eugenio Juanilo P. Lopez, OFMCap., the rector and guardian of SLBHS Fraternity, Br. Francis M. Mesina, OFMCap. received the vows of brothers Jusfer, Ericson, Jhomer and Tony on the 10th of May 2020 during the 7:30am Mass with brothers Garry and Michael Angelo as their witnesses. The brothers are then reminded to center their lives to Jesus alone as they take this "daring adventure of love."