Though the Corona Virus Pandemic is raging the province of Laguna is still in the General Community Quarantine status, the atmosphere of thanksgiving to the Lord cannot be hindered as the St. Francis of Assisi Parish celebrated its golden jubilee of foundation and first year of the dedication of the parish church last September 10, 2020. It is the culmination of a three year preparation done by the parish community and even though the coming of the pandemic has forced some plans to change, the desire of the community to thank the Lord for fifty blessed years has not wavered.

In his homily, Bishop Drona gave vivid recollections of the parish's life and activities during his time as the ordinary of San Pablo.  He inquired about some parish organizations which he knew from the past and shared stories about them.  He expressed his gratitude to the Capuchins for their zealous pastoral work and contribution to evangelization in the diocese through the presence of the St. Francis of Assisi Parish.   He also acknowledged the significant role of the lay servants who ministered to the life and growth of the parish through the years. 
The golden jubilee celebration was preceded by triduum masses held from September 7-9, 2020 and celebrated by former pastors of the parish, Br. Roberto D. Peralta, OFMCap., Br. William T. Bustamante, OFMCap. and Br. Royce Andres M. Quintillan, OFMCap. On the day of the jubilee, the celebration was presided by Most Reverend Leo Drona, SDB, DD, bishop emeritus of the Diocese of San Pablo, Laguna. Concelebrating in the mass were Br. Eugenio P. Lopez, OFMCap., Provincial Minister and Capuchin brother priests from the fraternities of Bahay Capuchino; Our Lady of Lourdes, QC; Ina ng Laging Saklolo, Tagaytay and Padre Pio, Lipa. Present also were some diocesan priests from their vicariate. Capuchin brothers from Lipa and Quezon City also attended the celebration.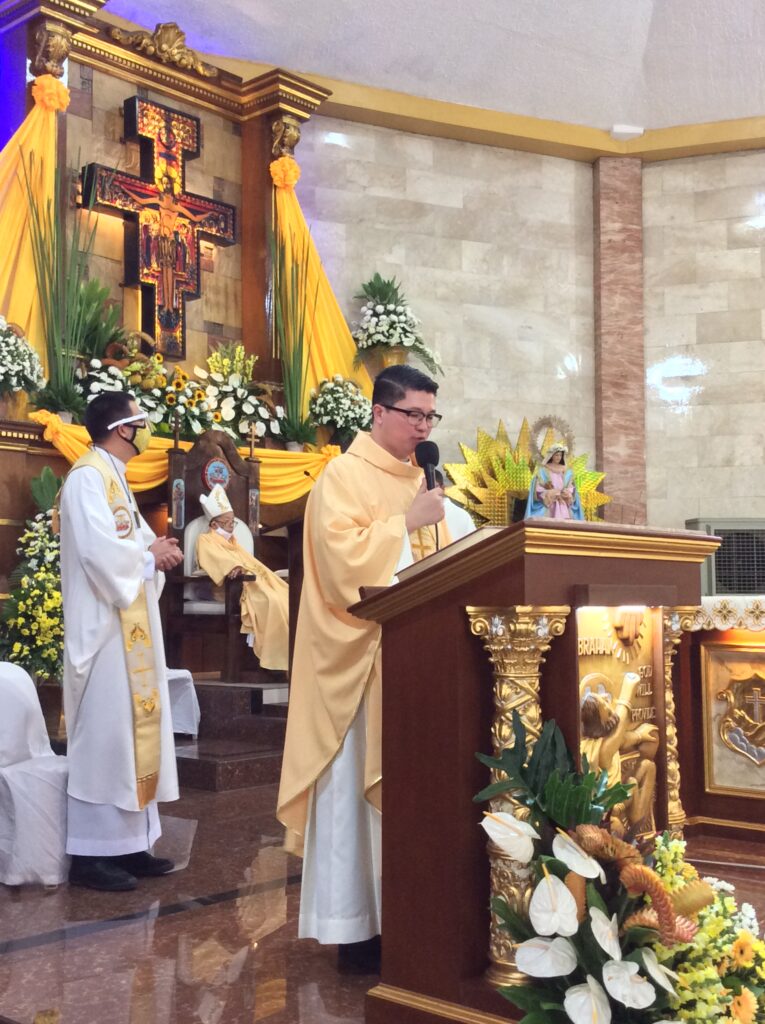 Just before the conclusion of the mass, Br. Jefferson E. Agustin, OFMCap., parish priest, expressed his gratitude for all who took part and worked hard for the celebration.  He stated that even though the pandemic made a twist in their plans and preparations, God has a greater plan for the parish and this will unfold in time.
  Another significant thing that he mentioned is that the diocese has renewed its contract with the Province regarding the parish for another twenty five years.  But this renewal comes with a great mission: that is for St. Francis of Assisi Parish to "give birth" to a new ecclesial community which will eventually be another parish in the future.  This is a great task which the Capuchins and the community will collaborate on in the future.